Product Name: FP-WY14 Customized Dragon
Model Number: FP-WY14
Type: Customized Exhibit
Material: Silicone Rubber, steel frame, elastic fabric, motors, etc.
Size: 5 meters(wing span)
Functions: Mouth opening and closing with synchronized sound, head up to down, neck left to right, abdomen breath, wagging tail
Features: Realistic, life size, simulation color
Advantages: Waterproof, weatherproof
Applications: Theme park, dinosaur park, water park, amusement playground, shopping mall, business exhibits, museums, etc.
Control Mode: Button
Accessory: Controller box
Package: Air bubble film

After-Sale Service: Free warranty for 24 months
1    ACCESSORIES:
All accessories for the amusement rides would be provided, also some special elements you want to make your amusement zone different.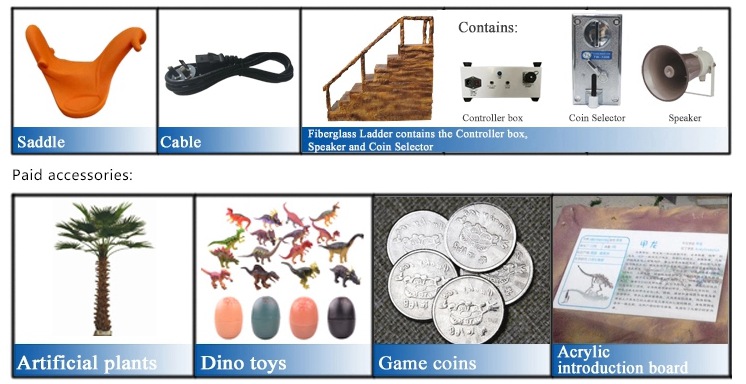 2    WorkFlow:
The amusement rides are made step by step and the most important procedure for us is the inspection after each process.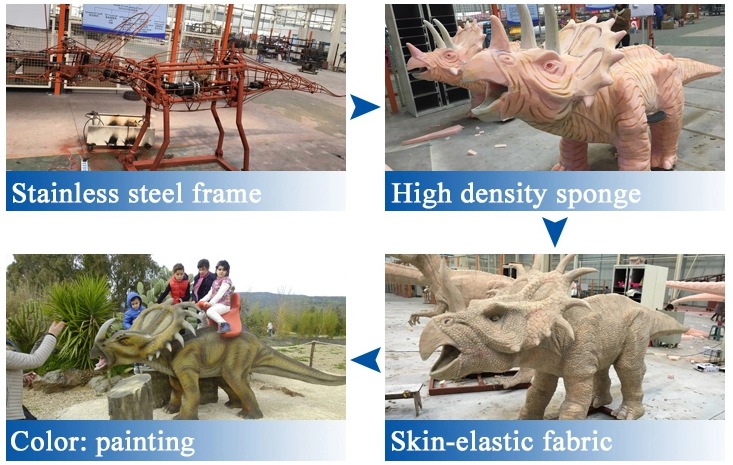 3    SHOW DETAILS:
Ocean Art lay emphasis on the details of the dinosaur rides, every part was duplicate according to the reconstruction diagram of the uncovered Jurassic dinosaur.

4    APPLICATIONS:
Our amusement products are widely used in zoos, parks, shopping malls, parties, etc.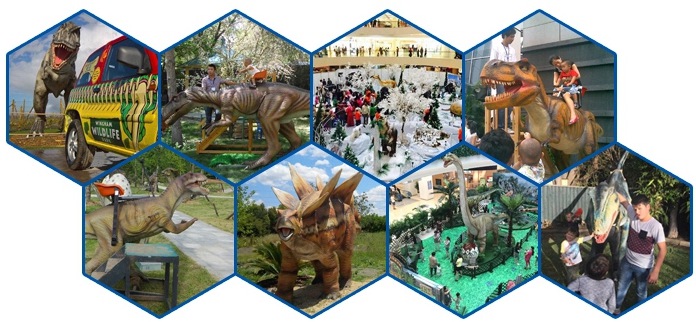 5    EXHIBITIONS AND CUSTOMER VISITS: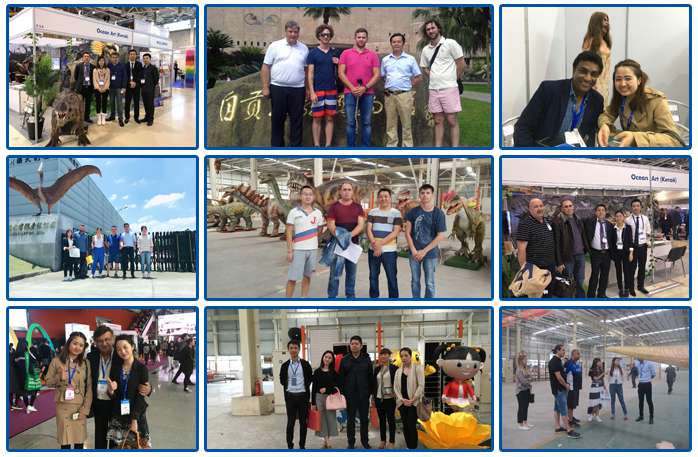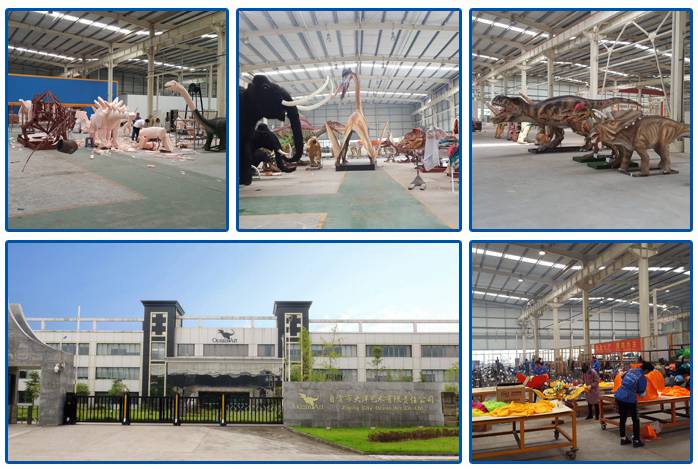 7    QUALIFICATION AND CERTIFICATION
Ocean Art Products have passed certificates that would be required to export to and import into many countries in the world.

8    FEEDBACKS FROM CUSTOMERS:
Our products had won the praises from our customers all over the world, and the customer first has been and will be the operation concept we adhere to.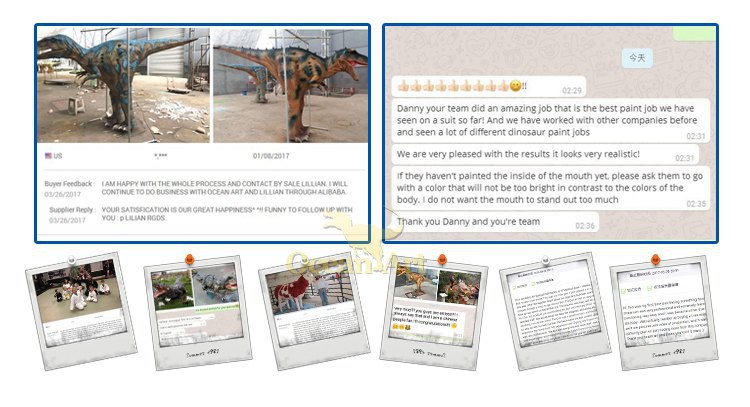 9    CONTACT US:
Create your dinosaurs of customized sizes, shape, colors & more specifications. Contact us for a free consultation and factory price? We'd love to hear from you, and contact you as soon as possible.