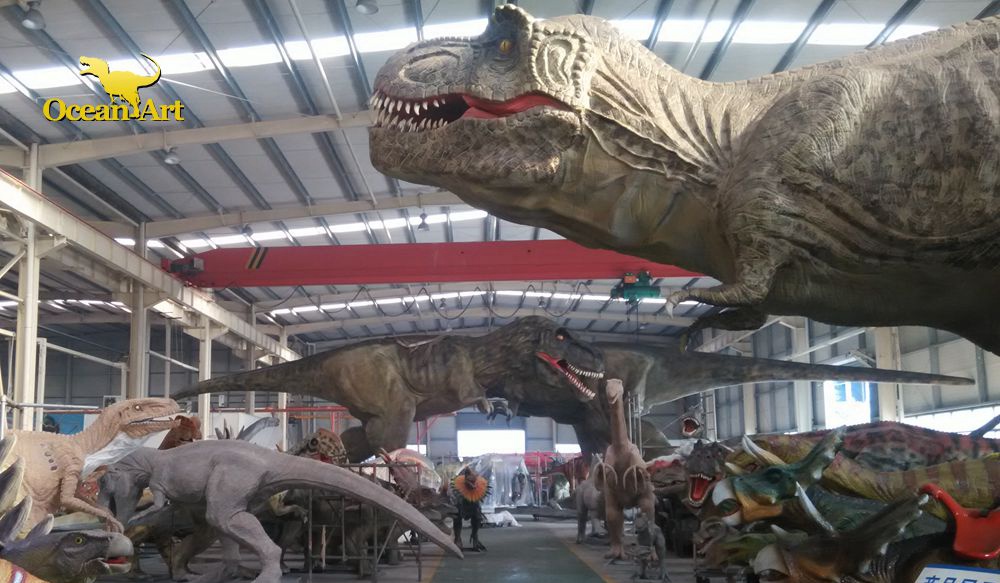 How to make an animatronic dinosaur
       Animatronic dinosaur is a branch of Animatronics, refers to the use of robotic devices to emulate an extinct dinosaur population, revive lifelike dinosaurs into people's eyes.
       Animatronic dinosaur production process is more complex because it is a combination of manual and technology of non-standard products, the need for rich production experience. Now let's introduce what should be a qualified animatronic dinosaur production step?
       Before making, you need to find a space that is big enough. Otherwise, you will encounter problems like ours, when you make a 35 meters long, 15 meters tall animatronic Tyrannosaurus rex, can only be made outdoors.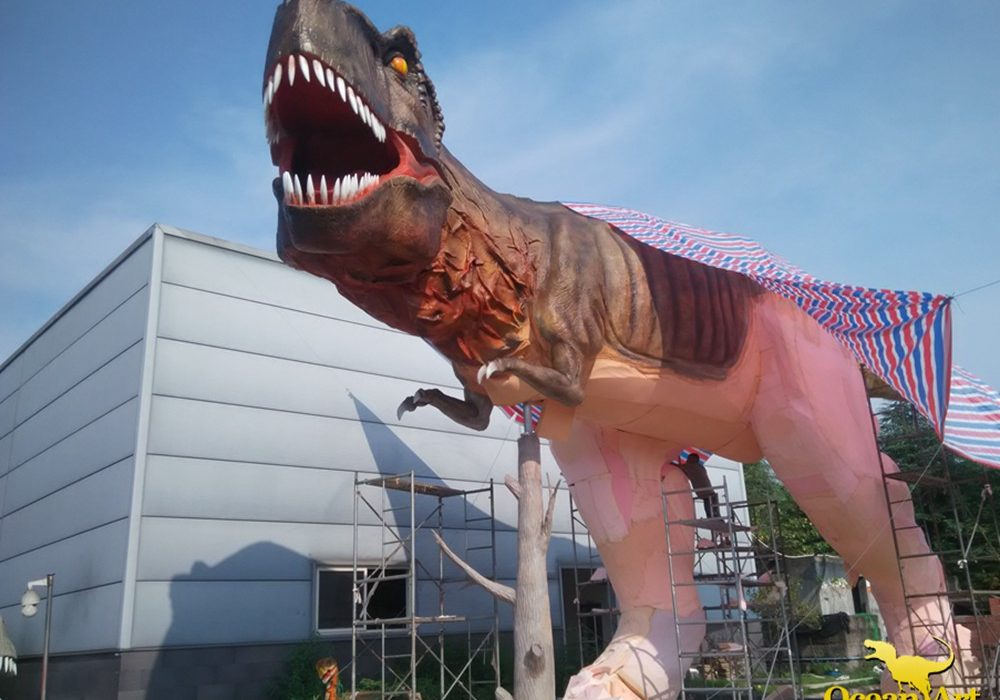 We can see that the mighty T-rex is taller than the house. Anyway, let's start the production process of the animatronic dinosaur.
      Step 1, the calculation of large-scale electric simulation dinosaur drawings ratio: According to the true proportion of dinosaur skeleton, design the dinosaur drawings and printed out to the engineers. The architecture engineers use caliper according to the picture of the size of the dinosaurs to calculate the actual size of the steel frame.
      Step 2, watch dinosaur restoration Animation video: After Calculated the animatronic dinosaur steel frame size, you need to decompose each action, this time need to watch the online dinosaur restoration video as a reference, in the installation of the motor need reference video, such as 4-legged dinosaurs will not have the body up and down action.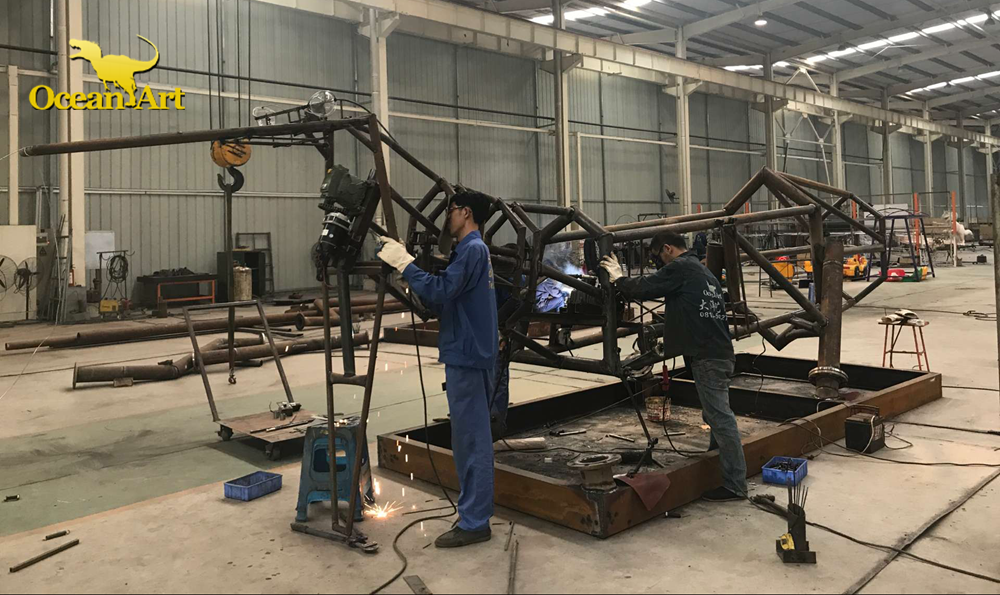 Step 3, the production of animatronic dinosaur steel frame: According to the calculation of a good steel frame size, generally 5 meters or so small dinosaurs use seamless round pipe to make steel structure, more than 10 meters of large dinosaur use square tube to make steel structure, more than 20 meters of super large dinosaur need to use square steel production.
       Step 4, the animatronic Dinosaur Motor Installation: According to the restoration video of the dinosaur action, the motor is fitted to the corresponding joint position and the head of each motor embedded in order to program.
       Step 5, the animatronic dinosaur modelling: Use the sponge to wrap the dinosaur steel frame, each part of the sponge density is not the same, such as the neck of the sponge is the best elastic special sponge, because the simulation of the dinosaur neck movement amplitude is very large, ordinary sponge stretching enough, it is easy to cause simulation of dinosaur skin and motor damage.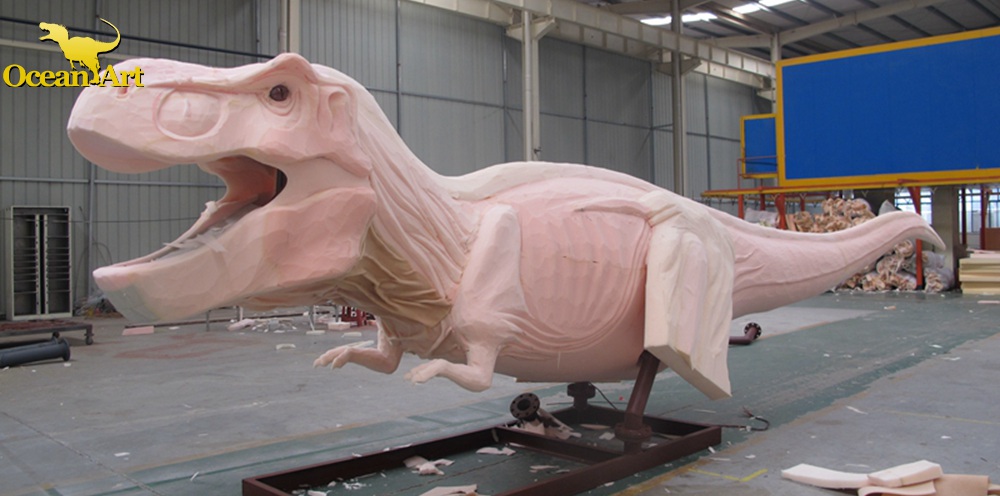 Step 6, the dinosaur muscle grain making and skin coloring This is a pure hand-made, need to have experienced master artists in accordance with the design drawings made of muscle texture and skin color.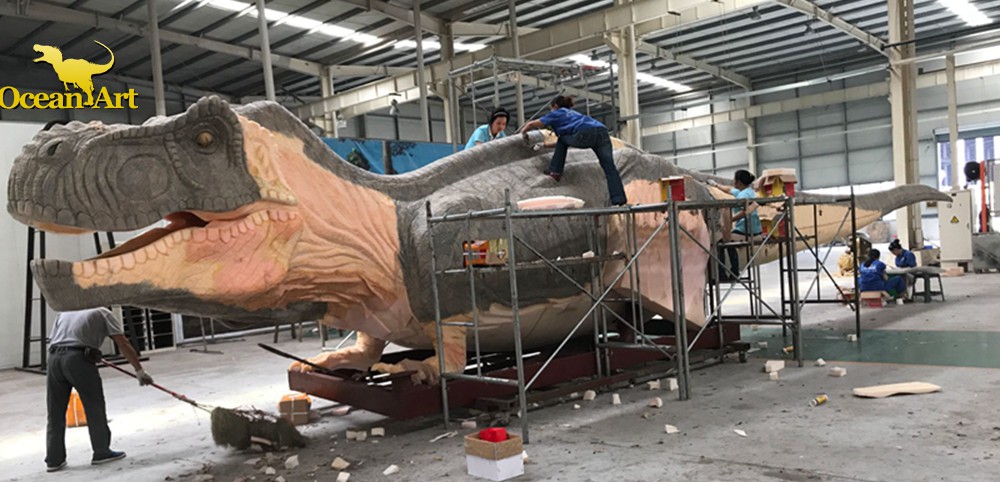 Step 7, the finished product test: The completed animatronic dinosaurs require at least 24 consecutive hours of product testing, the general problem will be tested within 24 hours.