Animatronic Dinosaur Motor Maintenance Method
The most important thing of animatronic dinosaur is the motor system so that the dinosaurs to move up. The motor has a long life, small pollution, small noise and other advantages, according to different dynamic requirements, the use of different models of the motor.
The motor of animatronic dinosaur mainly has three structural components: power structure, transmission structure, and the execution structure are composed of three parts. The function of the motor drive system is to transform the electric energy into mechanical energy, through the reducer device, deduce the fun simulation machine dinosaur movement.
Precautions for motor use and maintenance:
1: Because most of the animatronic dinosaurs placed outdoors, the use of motor should pay attention to waterproof, water after the motor is prone to short-circuit motor or oil is washed away, resulting in faster wear.
2: Animatronic dinosaur motor system maintenance The most important thing is to pay attention to wear, wear more than a certain value, the need for timely parts replacement, but also need to check the carbon brush wear degree, if excessive wear and tear need to timely motor carbon brush replacement.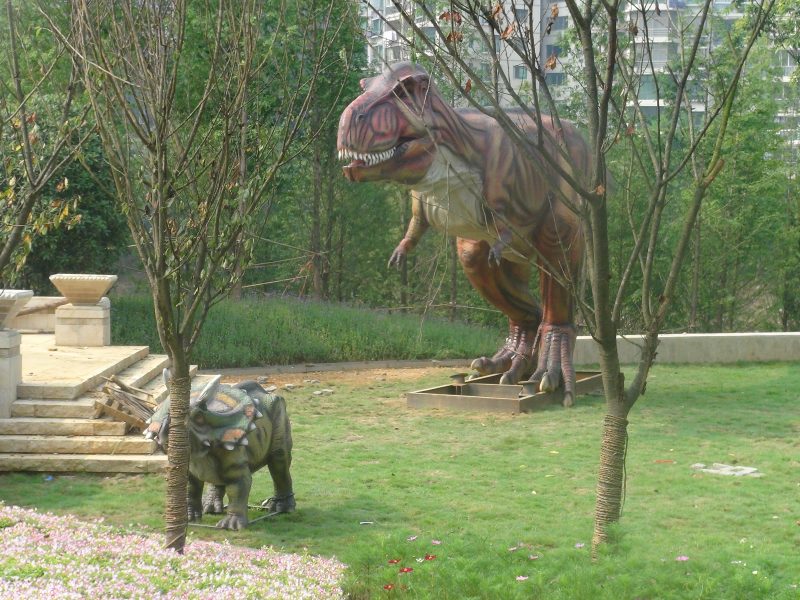 Summary: The above is about the  motor of animatronic dinosaur  maintenance methods introduced, the correct and reasonable use in accordance with the norms to improve the service life, reduce the incidence of failure.