Realistic Dinosaur costumes only are played on Halloween?
As the old saying goes, Water flows to a lower place, the man goes to a higher position. Ocean Art dinosaurs are always committed to developing new and better products to our clients. For example, the latest realistic dinosaur costume, which has better quality but lighter to reduce the burden on the operator. Especially in the neck of the costume, it is more simulation and lighter, all of which only provide a better and more comfortable experience for the operator.
What are the best places for using realistic dinosaur costumes?
For Halloween:
Of course, a distinctive dinosaur costume may be the best choice for your Halloween.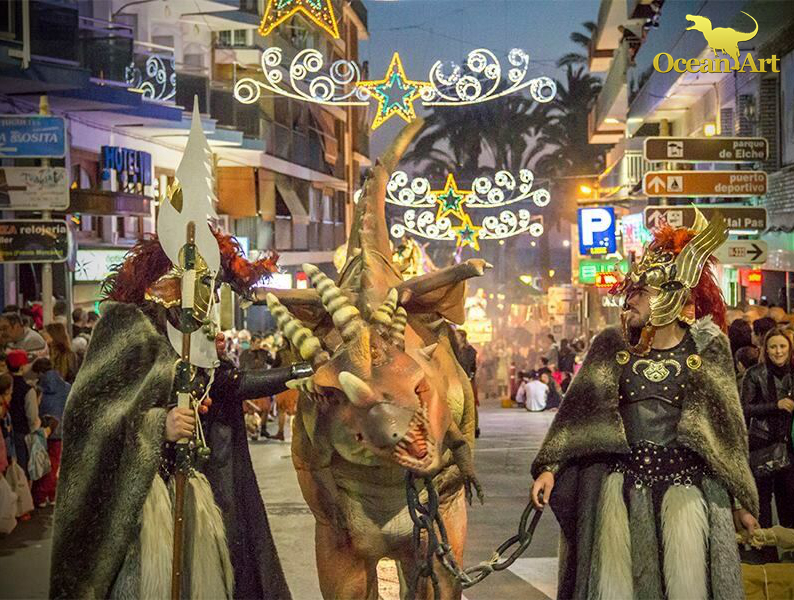 Dragons are species that originated in mythology and first represented holiness and power. This fantasy realistic dragon costume helps our friends shine in the parade in Brada Square. Let their performances look so different on Halloween. It is also very lightweight, it allows users to perform in the parade for two hours, and does not feel that there is too much weight burden.
For Amusement park or Theme Party
For a dinosaur park or dinosaur theme party, our dinosaur costume is always an essential element. Realistic dinosaur costumes are easy to wear and move freely. You can let living dinosaurs walk in the crowd, interact with everyone to play games, take photos. The realistic velociraptor costume is now the hottest star because everyone loves the blue of the Jurassic Park movies that are smart and full of fighting spirit.
For Museum or Mall:
If there is such a Tyrannosaurus rex standing at the door of a museum or shop, everyone must be curious about what's inside you and want to come in and have a look. Or find a way to try on this magical dinosaur costume.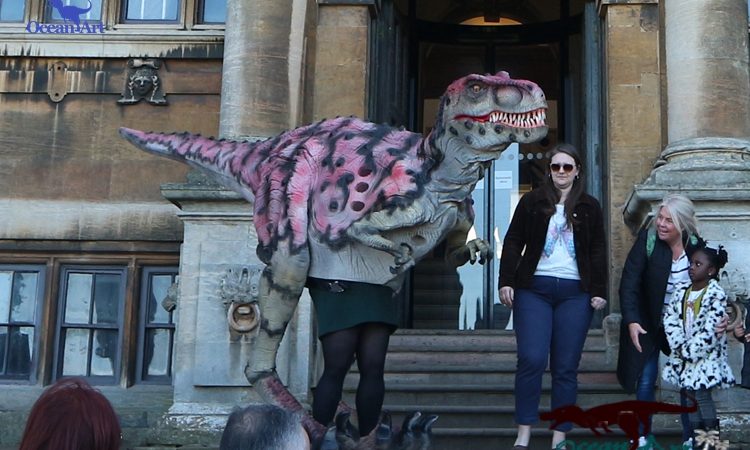 Only  for the child:
A dinosaur themed child's birthday party, a kindergarten, children's playground. Such a realistic dinosaur always can attract the attention of children, so that they are willing to play with you, listen carefully to what you say. Easily let more and more children around you, happy to play or study.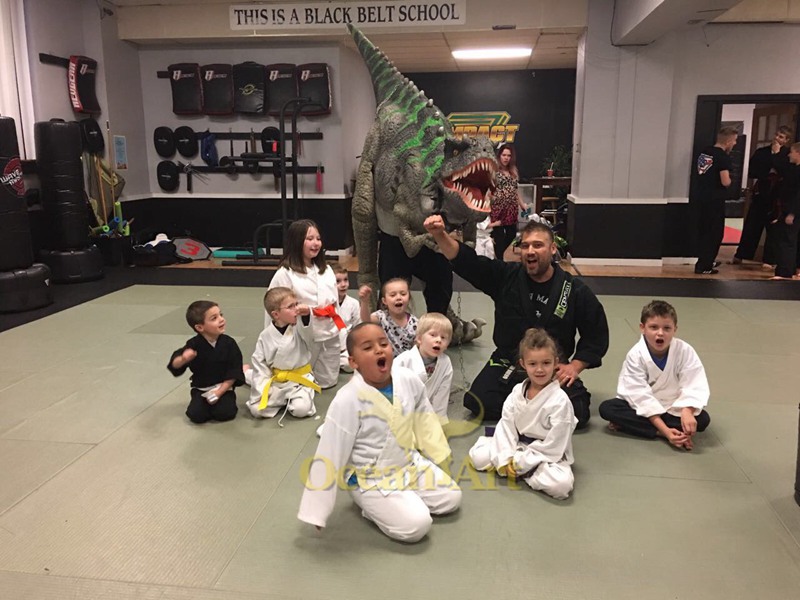 Finally, more the play of dinosaur costumes await you to explore with us.