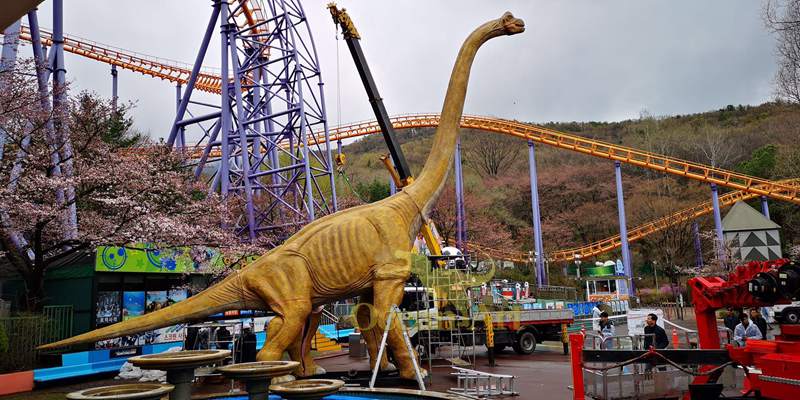 Seoul Paradise (Seoulland) is now the largest theme amusement park in South Korea, located near the scenic Qingxi Mountain. Within a 100,000-ping playground, there are not only world squares showcasing the world's scenery, but also 3,000 miles of Dongshan, which shows the traditional beauty of Korea. animatronic dinosaur and dinosaur rides are special theme park amusement equipment that can give visitors an updated and dreamy experience.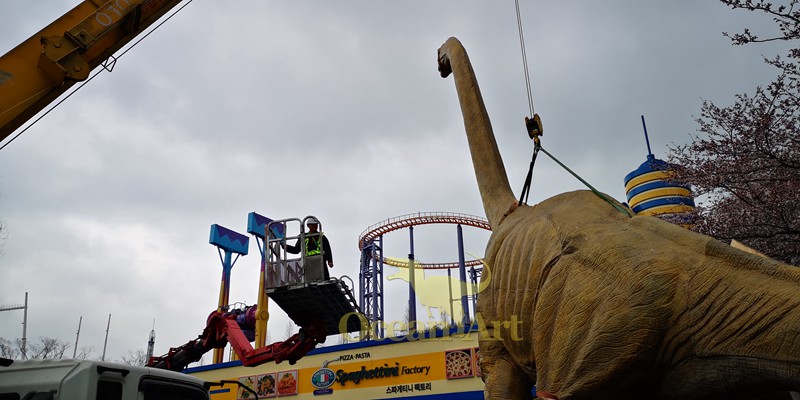 The installation of more than 10 meters of dinosaur equipment requires the use of large hoisting tools such as cranes. Our engineers have been on site to provide installation guidance to our customers. Our animatronic T-rex and animatronic Brachiosaurus, both belong to the larger size of the dinosaur, but in the hard work of our engineers, together are installed very smoothly.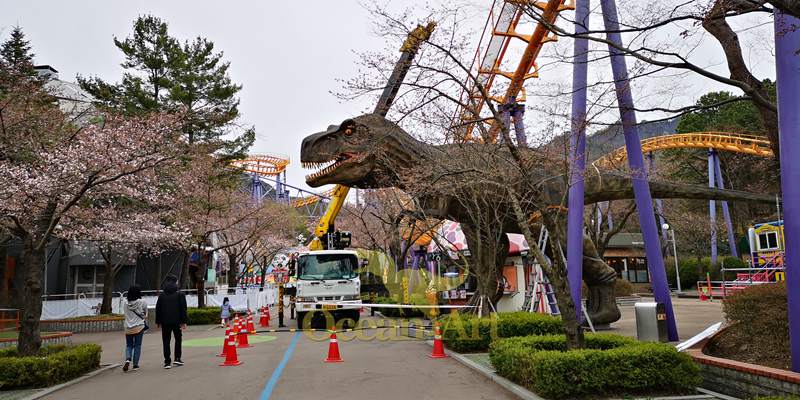 Interactive amusement equipment, such as amusement rides and dinosaur costumes, are also popular products for theme parks. Dinosaur rides can be played in a separate open space for children to ride, and realistic dinosaur costumes can be involved in interacting with visitors, such as dinosaur themed games or taking photos, and so on.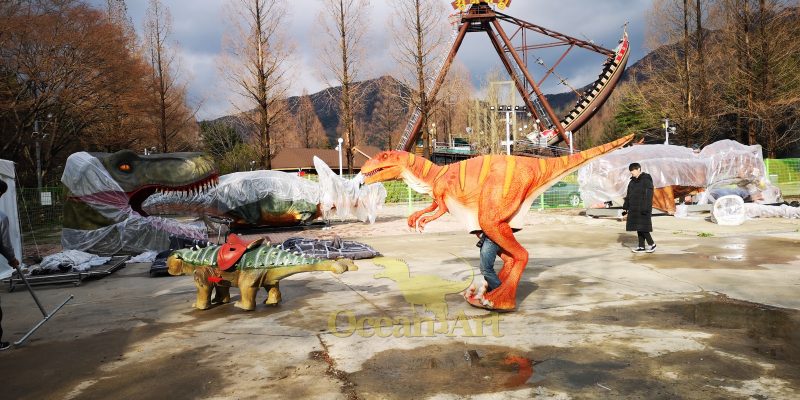 After reading this, will it help you create your theme park idea? We are looking forward to discussing the relevant topics with you.