The 2019 Beijing World Horticultural Exposition will officially open at the foot of the Great Wall of Yanqing. From April 28 to October 7, flower gardening boutiques from 86 countries and 24 international organizations from 5 continents around the world will be featured on the same stage, with visitors visiting the World Park during the 162-day session and participating in the World Park event.
Chinese President Xi Jinping also attended the opening ceremony of the Beijing World Horticultural Exposition and delivered a speech entitled "Conspiracy to green living and building a beautiful home".
Beijing World Expo Park covers 503 hectares, the core landscape area main venues for the "four pavilions", that is, China Pavilion, International Pavilion, Botanical Pavilion, life Experience Hall and Performing arts Center. Visitors can enjoy more than 1200 varieties of flowers and get in touch with the distinctive floral plants of the world's five continents. Among them, more than 300 rare and endangered plants have appeared together for the first time in the history of the world, such as Artemisia, a "Greenhouse Tree-king" Green fruit, a drought-tolerant Le Shu in the mountains of the Himalaya region.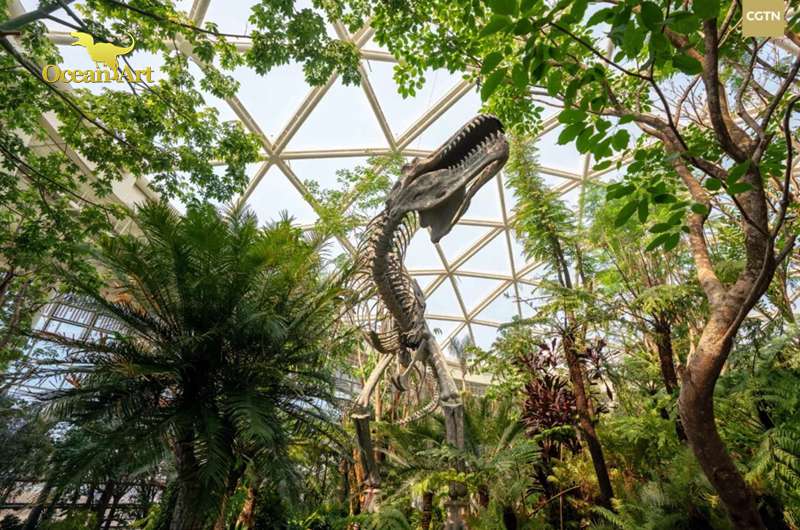 We made a replica of the 16-meter-long full dinosaur skeleton that appeared at the China Pavilion, become a bright spot in Chinese pavilion gardening. We are also pleased that our T-Rex skeleton can represent China at the World Horticultural Exposition.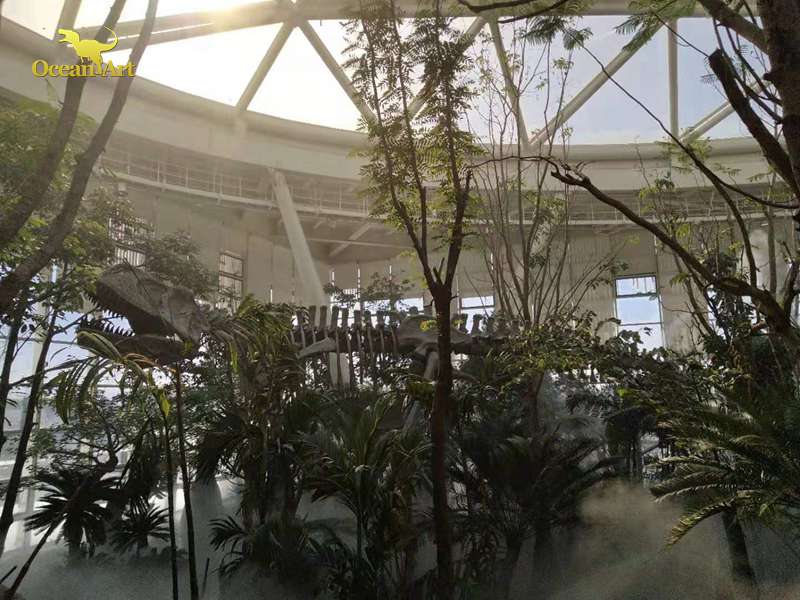 Smoke, jungle, dinosaur skeleton; reality and science fiction, as if back to the Magical Jurassic World. Plants and dinosaur from the Jurassic, waiting for you in Beijing.