Can animatroinc dinosaurs be used in miniature landscape theme parks? Recently, our guest asked us this question. Because the miniature landscape theme park we designed and built is about to be completed. Our friend loves our animatronic dinosaurs very much, and he's wondering if incorporating dinosaur elements into the miniature landscape theme park will affect the overall design style.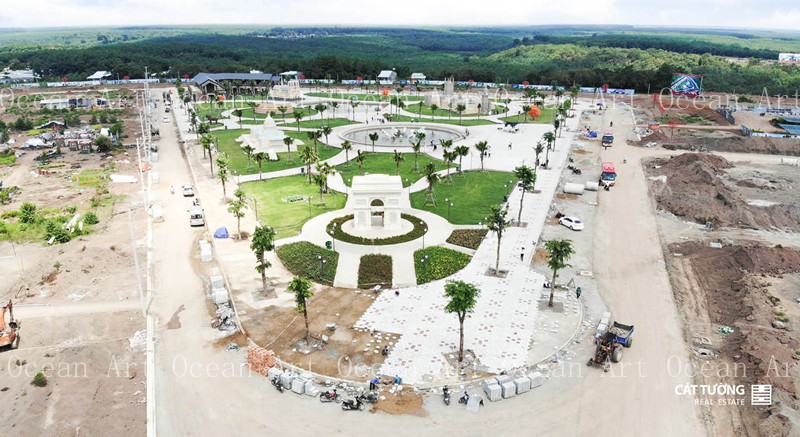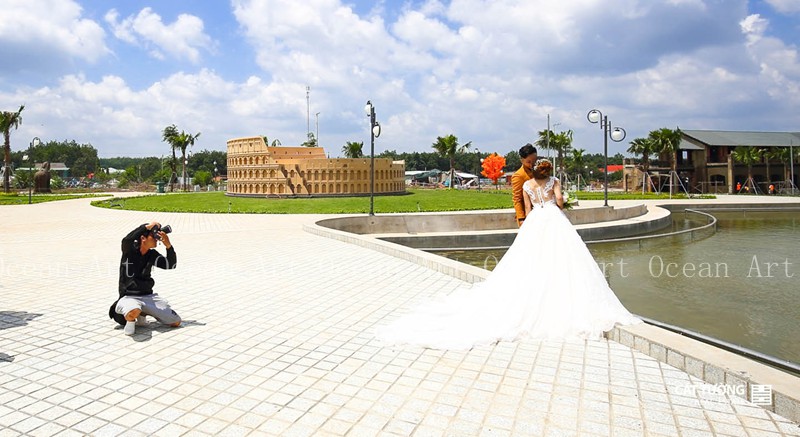 As can be seen from the figure, the theme park as a whole is close to completion. A small lake was designed in the center of the whole park. As the center of the entire theme park, the lake is designed with a fountain view.There are already couples here to take wedding photos, indicating that this will be the center of the visitor's sights.
We recommend 1 to 2 animatornic dinosaurs to live in water in the central lake of the theme park. The dinosaurs were hidden in the water and only people could see them when they walked in. Pointless, which will focus people's eyes and memories at the least cost.