Every year, sales team of Ocean Art Dinosaur visits our old customers in a country and then we hold a team party. This year we chose Thailand and then went to Phuket for a team party. Phuket is an open international tourist city with friends from all over the world. We love the atmosphere, just as we like to serve our friends who love our dinosaurs all over the world.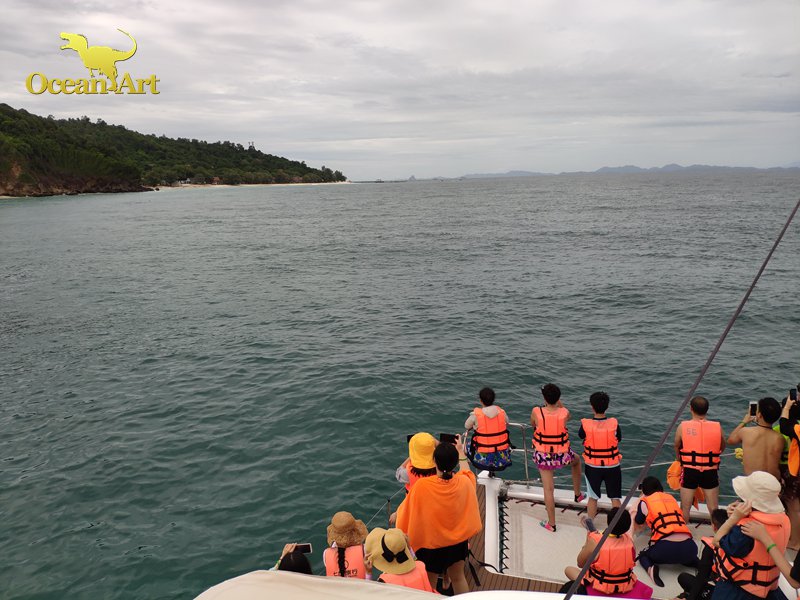 We met dolphins here, real dolphins. Although we have designed and produced many animatronic dolphins, this is the first time I have seen dolphins in the ocean.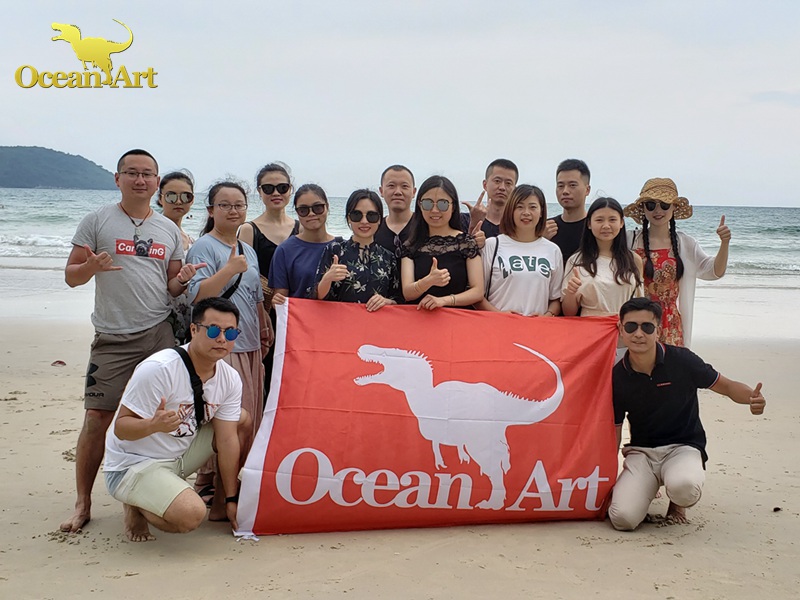 There are Ocean Art's' dinosaur experts and product designers in this picture who works for you.