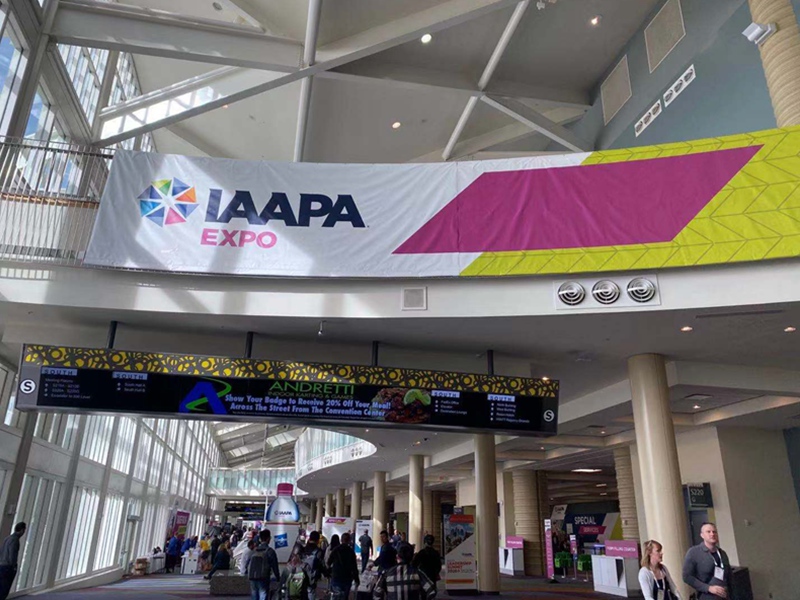 IAAPA, the international amusement park and landscape association, is the world's largest association of leisure and entertainment industry, founded in 1918, headquartered in Alexandria, Virginia, USA. IAAPA's members include industry leaders in amusement parks, theme parks, water parks, home entertainment centers, zoos, aquariums, museums, science and education centers, and resorts. IAAPA EXPO is the largest association exhibition in the field, this exhibition only IAAPA members can participate in the exhibition, Ocean Art is one of the few manufacturers of animatronic dinosaur amusement products in this exhibiting enterprise.
The last stop of the 2019 Ocean Art Dinosaur, came to Oledo, USA. We are grateful to IAAPA for creating such a platform for giving us the opportunity to get up close and personal with our customers and friends.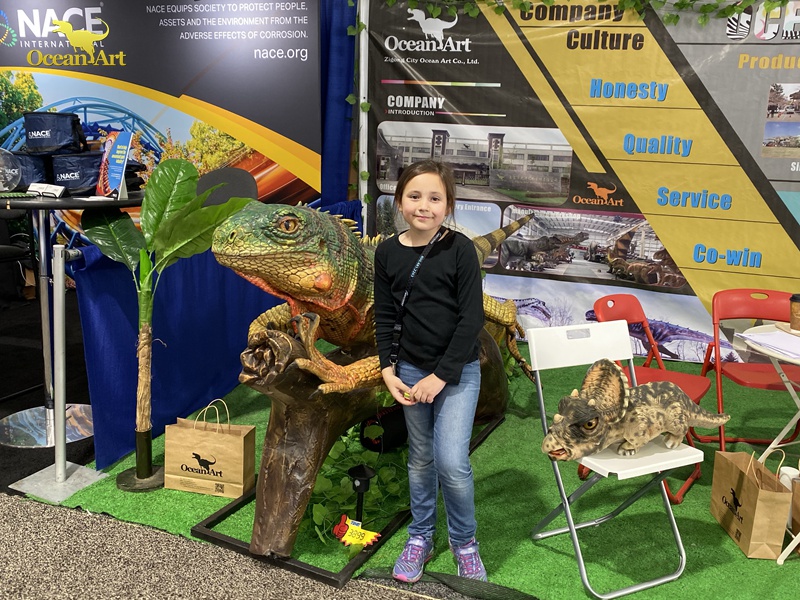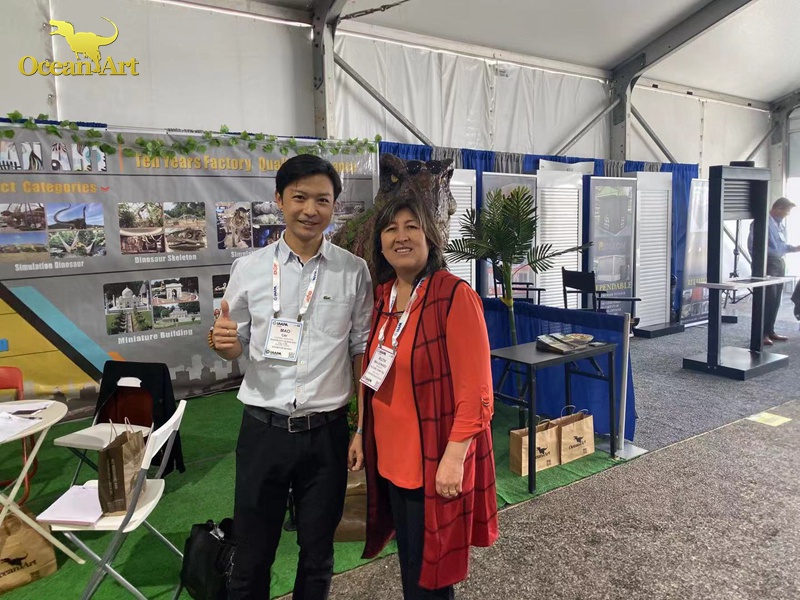 Our Peruvian friend couldn't come and asked her mother to send us a present. Very big surprise.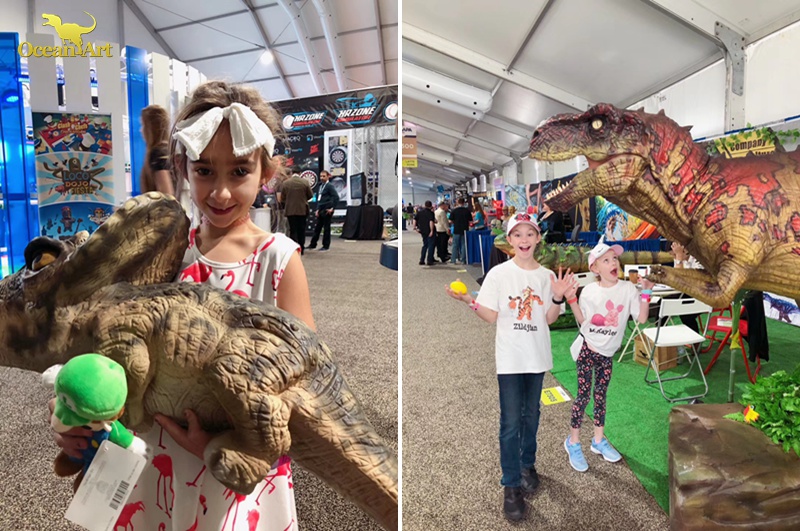 2019, thanks for having you.