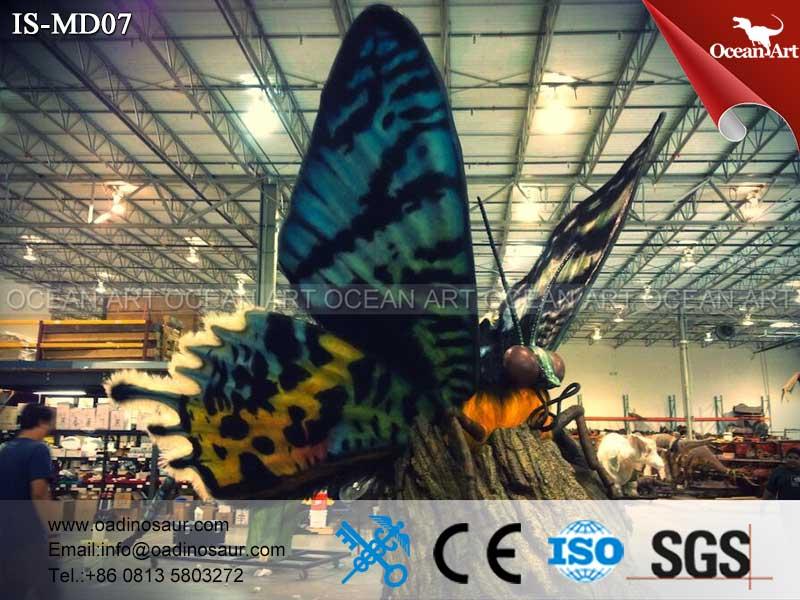 Product Name: IS-MD07 Exhibition Animatronic Insect Butterfly
Model Number:IS-ZM07
Type: Animatronic Insect
Material:Silicone Rubber, steel frame, elastic fabric, motors, etc.
Size:1.5 meters
Functions:Moving tentacle, moving head
Features:Realistic, life size, simulation color, customized details
Advantages: Waterproof, weatherproof
Applications: Theme park, dinosaur park, water park, amusement playground, shopping mall, business exhibits, museums, etc.
Control Mode: Infrared sensor or remote control
Accessory: Rockery with speaker and controller box inside, cable.
Package: Bubble film.