Product Name: AD-DJ11 Life Size Dragon
Model Number: AD-DJ11
Type: Customized Exhibit
Material: Silicone Rubber, steel frame, elastic fabric, motors, etc.
Size: 5 meters(wingspan)
Functions: Mouth opening and closing with synchronized sound, head up to down, neck left to right, abdomen breath, wagging tail
Features: Realistic, life size, simulation color
Advantages: Waterproof, weatherproof
Applications: Theme park, dinosaur park, water park, amusement playground, shopping mall, business exhibits, museums, etc.
Control Mode: Button
Accessory: Controller box
Package: Air bubble film

After-Sale Service: Free warranty for 24 months
1    ACCESSORIES:
All accessories for the dinosaurs would be provided, also some special elements you want to make your dinosaur zone different.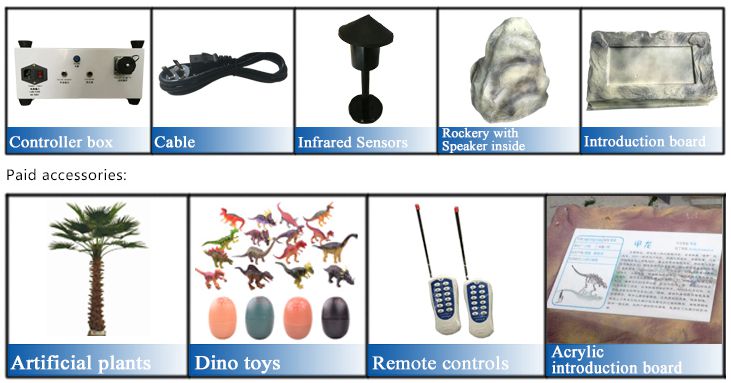 2    WorkFlow:
The animatronic dinosaurs are made step by step and the most important procedure for us is the inspection after each process.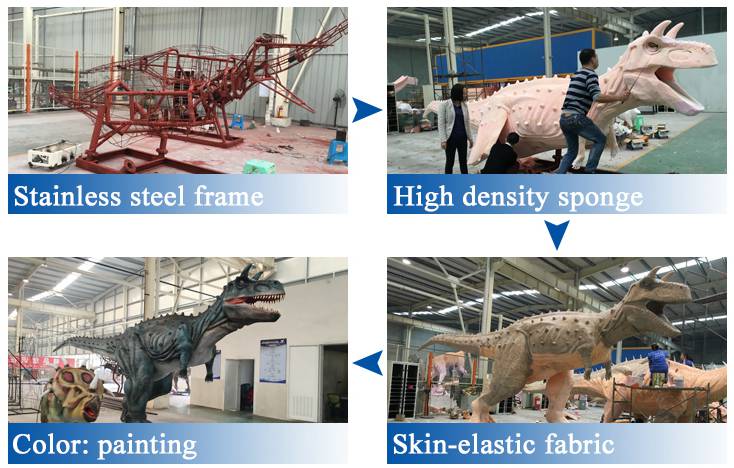 3    SHOW DETAILS:
Ocean Art lay emphasis on the details of the dinosaurs, every part was duplicate according to the reconstruction diagram of the uncovered Jurassic dinosaur.

4    APPLICATIONS:
Our animatronic dinosaurs are widely used in zoos, parks, shopping malls, parties, etc.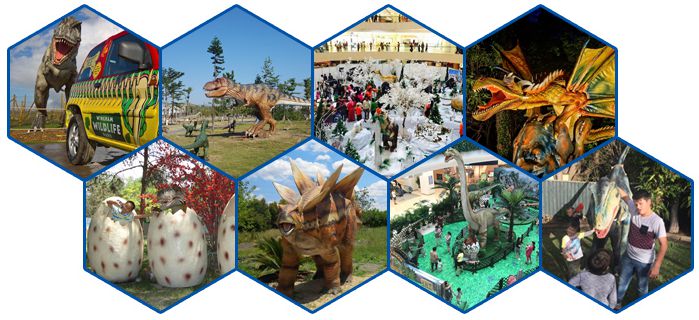 5    EXHIBITIONS AND CUSTOMER VISITS: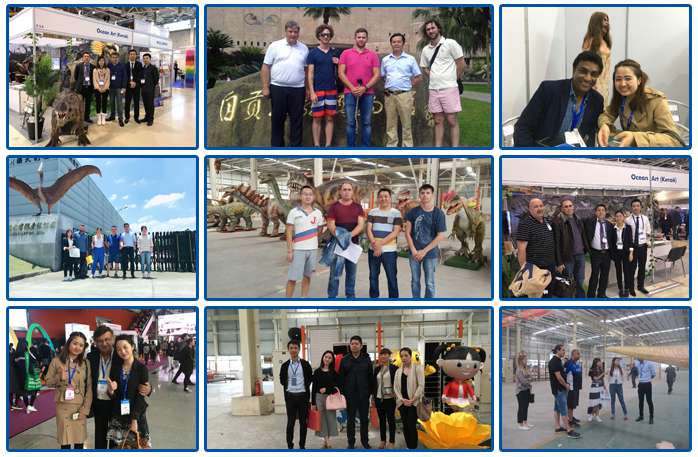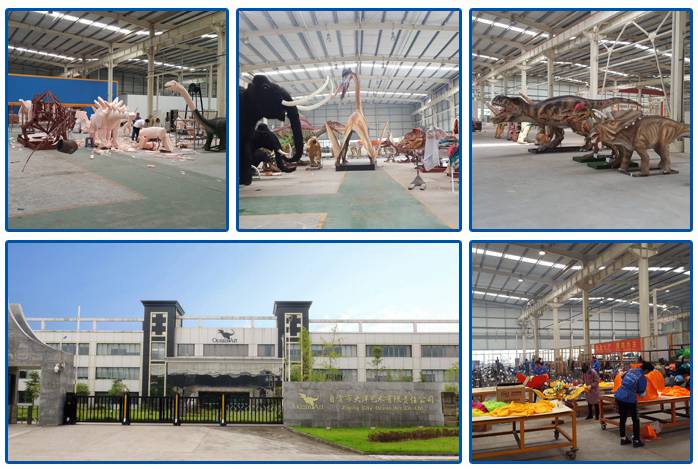 7    TRANSPORTATION & INSTALLATION
Ocean Art dinosaur has been exported to 85 countries and offers door-to-door shipping. We provide installation and after-sale service, the engineers will come to you when the dinosaurs reach your park.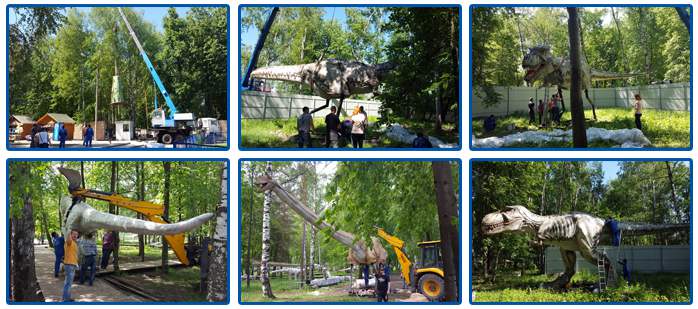 8    QUALIFICATION AND CERTIFICATION
Ocean Art Products have passed certificates that would be required to export to and import into many countries in the world.

9    FEEDBACKS FROM CUSTOMERS:
Our products had won the praises from our customers all over the world, and the customer first has been and will be the operation concept we adhere to.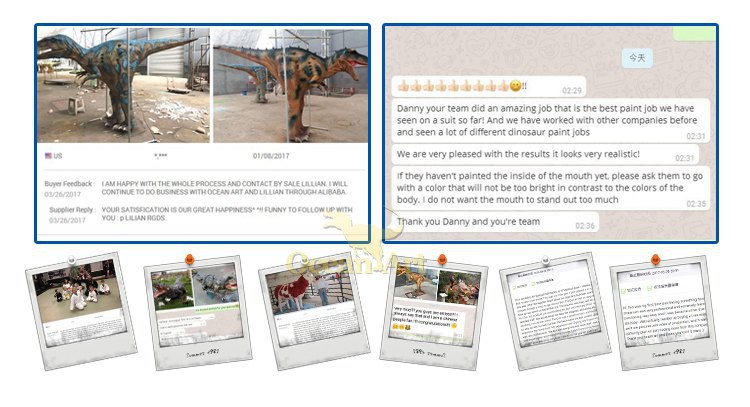 10    CONTACT US:
Create your dinosaurs of customized sizes, shape, colors & more specifications. Contact us for a free consultation and factory price? We'd love to hear from you, and contact you as soon as possible.